INTERVIEW
---
Françoise Gajac
BVO L'opticien
31 rue Sommeiller, 74000 Annecy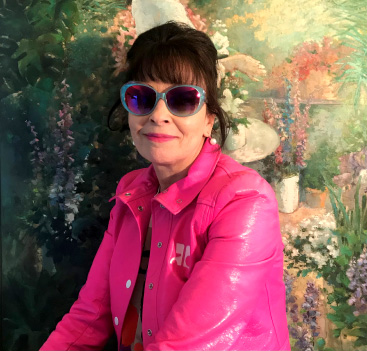 Françoise, an optician for more than 30 years in Annecy (France) at BVO l'Opticien, shares her experience in the optician profession and with our collections she has been working with for twenty years!
How would you describe your profession today and its recent evolution?
We are more valuable to our customers than we have ever been. Besides being optical professionals with technical expertise, we are now widely recognized as health practitioners. By adapting and reinventing ourselves, we have been able to harness the full potential of our multifaceted profession.Following up on our patients from the prescription stage to glasses delivery creates a real added value. It enables us to understand their visual profile better and increases their level of satisfaction.
In response to the purely commercial approach prevailing over the last years, young opticians entering the market are now looking for purpose and focusing more on patients' health. I am delighted by this new approach! I am very concerned about how complementary health insurance is evolving. I would not want our profession to lose its independence.
How does Lafont meet current expectations?
Lafont is both modern – in terms of designs and colours – and traditional in its craftsmanship. It also offers a wide range of frames, from classic-retro to more ornate. The "French Origin Guaranteed" label also creates added value.
What is your oldest Lafont-related memory?
It is a very old memory – the first GENIE that became available in chequered and striped colours, in the 1980s…

How do you introduce Lafont to your customers?
I describe Lafont's world – the "French Origin Guaranteed" label, the brand's family tradition, and the Jura Factory. When I was studying in the city of Morez, in the Jura region, I had the opportunity to focus on glasses manufacturing and to visit the Factory Thierry in the town of Morbier. So, it is always a pleasure for me to explain to our customers how frames are made, stage by stage, from acetate sheets or cable coils.
What do you expect from a pair of spectacles?
It has to adapt perfectly to the customer's eyesight, morphology and style. As an optician, I think it has to be beautifully manufactured, with quality materials and hardly any need for customer service. The "French Origin Guaranteed" label is also significant.

Would you describe a pair of glasses as a mere fashion accessory?
It has become a fashion accessory, but it is much more than that: its primary function is to improve eyesight. We know that 80% of the information received by the brain is coming from the eyes, hence the importance of being well equipped.
Are you passionate about your profession?
Yes, I am! And I keep learning every day.
Do you have any favorite frames by Lafont?
It's always the next frame I see and think, "Wow!"

---
Steven Dumont & Kaat Delameillieure
OPTIEK DUMONT
Rijselstraat 109 8200 BRUGGE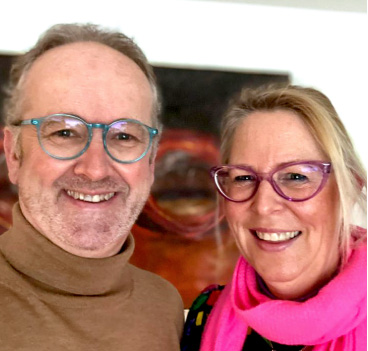 Kaat Delameillieure and Steven Dumont from Optiek Dumont in Bruges (Belgium) have been working with the Lafont collections for over 30 years! Discover the interview of these two opticians who are passionate about their profession and Lafont products.
Tell us about your profession
Being an optician in this century is more than just being an optician: you are a visual coach and even a fashion consultant. High-tech eyewear means that frames are no longer just a visual object as they once were, but also an essential product of themselves.

This is how we can differentiate ourselves from our competitors and low-end chains. Being an optician gives us the pride of know-how, the glamour of following fashion statements while never forgetting the paramedical aspect, which provides us with an all-around profession. A collection like Lafont perfectly suits this blend.
What is your first Lafont memory?
The first memory is the GENIE model in the early nineties, with many colors that were different from the competitors. You saw the DNA of Lafont in this frame, all the colors and sizes, a wide range of choices… and it continues this way.

What features do you look for in a pair of glasses?
The best eyesight with personalized glasses that adapt to the face and respond to the person's personality.
How do you present the Lafont brand to your customers?
We offer the Lafont frames with other high-end collections that differentiate each other, but there is no other collection with the same history and French flair to relay to my customers. A family business with a factory in Jura, which we visited, are vital points we repeat to our clients every visit. You cannot forget all the new colors and styles you create. And last but not least, the outstanding customer service!

Your job, a passion?
Absolutely, 24/7. Even after 33 years, we are still passionate about our profession.
What is your favorite Lafont frame?
Kaat Dumont: GRETA in Pink Steven: Crystal Blue Genie 3066.

Are glasses, fashion, or function?
Glasses are like a garment but of the face; each time we look for the perfect pair for our customers.

---
Regina Bock
Children's Eye Care
Kirkland, Washington, United StateKirkland, Washington, United State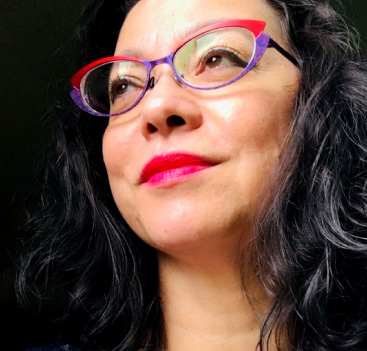 Regina Bock from Children's Eye Care in Kirkland, Washington, was first captivated by Lafont 20 years ago when she discovered a unique lorgnette design.
What is your first Lafont memory?
My first Lafont memory was back in the early 2000s. Lafont released some gorgeous Lorgnettes. I was enamored with them, but because I was a busy mom with young kids, I didn't buy myself a pair. In these last few years, my husband has worked with the local opera and we attend 4 or more performances a season (until the 2020 season was cancelled). I still dream about taking my Lafont Lorgnettes out of my little evening bag and flipping them into position to enhance my enjoyment of the show and perhaps create a little style envy in the opera crowd.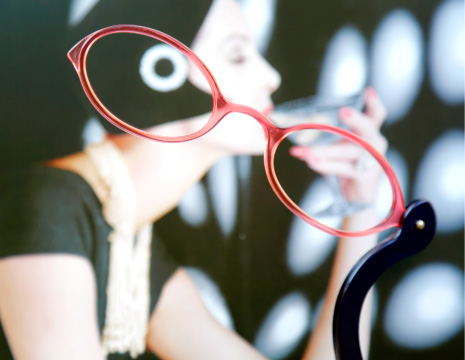 Tell us about your profession.
Our industry underwent a radical shift in 2020 due to the global Pandemic. Safety protocols became the "Customer Service" of 2020 and beyond. Because we are a Pediatric Specialty Practice, we had to really think about how to integrate the necessary safety precautions without being alarming to the kids we serve.

We specialize in retinopathy of prematurity, strabismus, amblyopia, and high myopia. In our office, we need frames every day that will stand up to corrections from +29.00 for our aphakic premature newborn patients to -26.00 for our very high myopes. We successfully put a 4-year-old girl with 16 diopters of difference between her eyes in the ABC in the floral print and the glasses looked fantastic. Many offices relegate patients with extreme corrections to a very generic selection.

We have found that Lafont frames hold up to the demands of these types of extreme corrections while offering our patients, ages 0-19 years of age, the style they can be proud of and comfort they have often never experienced before.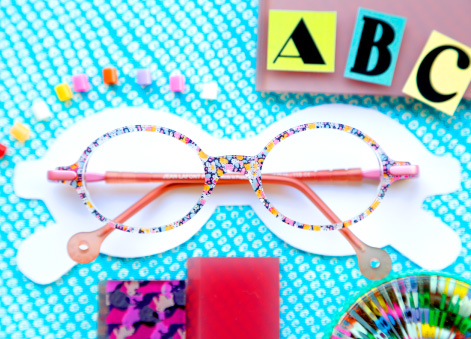 What features do you look for in a pair of glasses?
What I look for the most in eyewear is the trifecta of quality, style and function. It isn't always easy to find, but Lafont delivers beautifully. For our particular practice, I also look for a certain "joie de vivre" for a large percentage of our frames since we serve the pediatric community.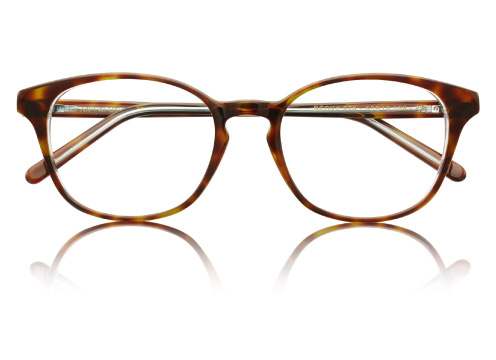 How do you present the Lafont brand to your customers?
We deal with very high corrections (from either end of the bell curve) at our practice. When we initially sit with the patient and parent to discuss suitable frame options, we explain that the quality of the frame in relation to the strength of the correction has everything to do with the success of the glasses. Many frames will not withstand the prescriptions we fill or the energetic lives of the children we serve. We present Lafont as an option where great quality, style and fit come together along with imaginative color and design.

I recently assisted a non-verbal young woman who is a wheelchair user. She was finally giving up the little purple glasses of her youth. Since she had a very stable Rx her mom was looking for something that could last for years since her daughter struggles with change. We went with BECKY in tortoise, and the family has been thrilled.

Your job, a passion?
My job as an optician and frame buyer is definitely a passion. I have worn glasses since childhood. I had some truly terrible glasses during my youth, and they were often broken. I want to help our patients have glasses they can rely on. I want to help them find glasses that give them joy, reflect their personality and serve their lifestyle.

But I also love great optics. When parents are fearful about glasses based on their own poor childhood experiences, it is a great feeling to let them know we have more high-quality lens & frame options than ever.
What is your favorite Lafont frame?
This is a tough one, but I think the Clin D'Oeil. I wore it in the red/purple combination, but sold the crystal rose with rose gold to several young patients at our office. The construction of the frame is delicate and flexible, but subtly steam-punk. It was also incredibly comfortable and durable to wear.


Are glasses, fashion or function?
In our world of high Rxs, we definitely serve function first. Without glasses the majority of our patients couldn't leave the house or attend school. But, if you add fashion to the function, you can help your patient create a pair of glasses they are proud to wear. We find in our pediatric practice that it makes all the difference in our patients' success.