eco-responsible
Lafont is committed to applying our expertise in forging a path to a sustainable, eco-friendly future. Designing colors and models with little impact on the planet is a top priority.
THE COLLECTION
Lafont's design approach combines both creativity and eco-responsibility. Lafont is steadfast in its commitment to presenting collections that are increasingly more eco-responsible.
Children's Collection
---
Lafont's promise: to increase the proportion of bio-based and sustainable materials in our children's range with each new collection. Lafont begins early in preserving visual health and the risk of vision loss from an early age, starting with its children's collections.
Lafont for Babies
– Frames are made of 70% bio-based, renewable and recyclable materials (castor seeds) and are phthalate and BPA free (<1%).
– Eco-friendly inks are used for colorful patterns on temples.
FOCUS on castor oil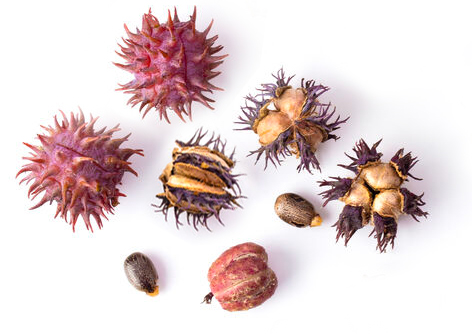 The castor oil plant is a shrub that can reach 2m to 3m high. The plant produces castor seeds that are turned into castor seed oil and then granules, which make up a large part of our biobased material. Primarily produced in India, castor oil has a positive environmental impact.
+ easily grown in any environment
+ a multi-purpose seed that can be entirely reused and transformed into oil or chips for natural fertilizers
Lafont for Children
Our approach is reflected in the use of eco-responsible materials:
– The use of bio-acetate composed of 60% renewable materials from cellulose cotton or wood (eco-managed and FSC-certified forests) and biodegradable materials. Under specific conditions, the degradation speed of our biodegradable frames is approximately 150 days compared to 10 years for plastic materials.
– Phthalate and BPA free (<1%)
Creative upcycling
---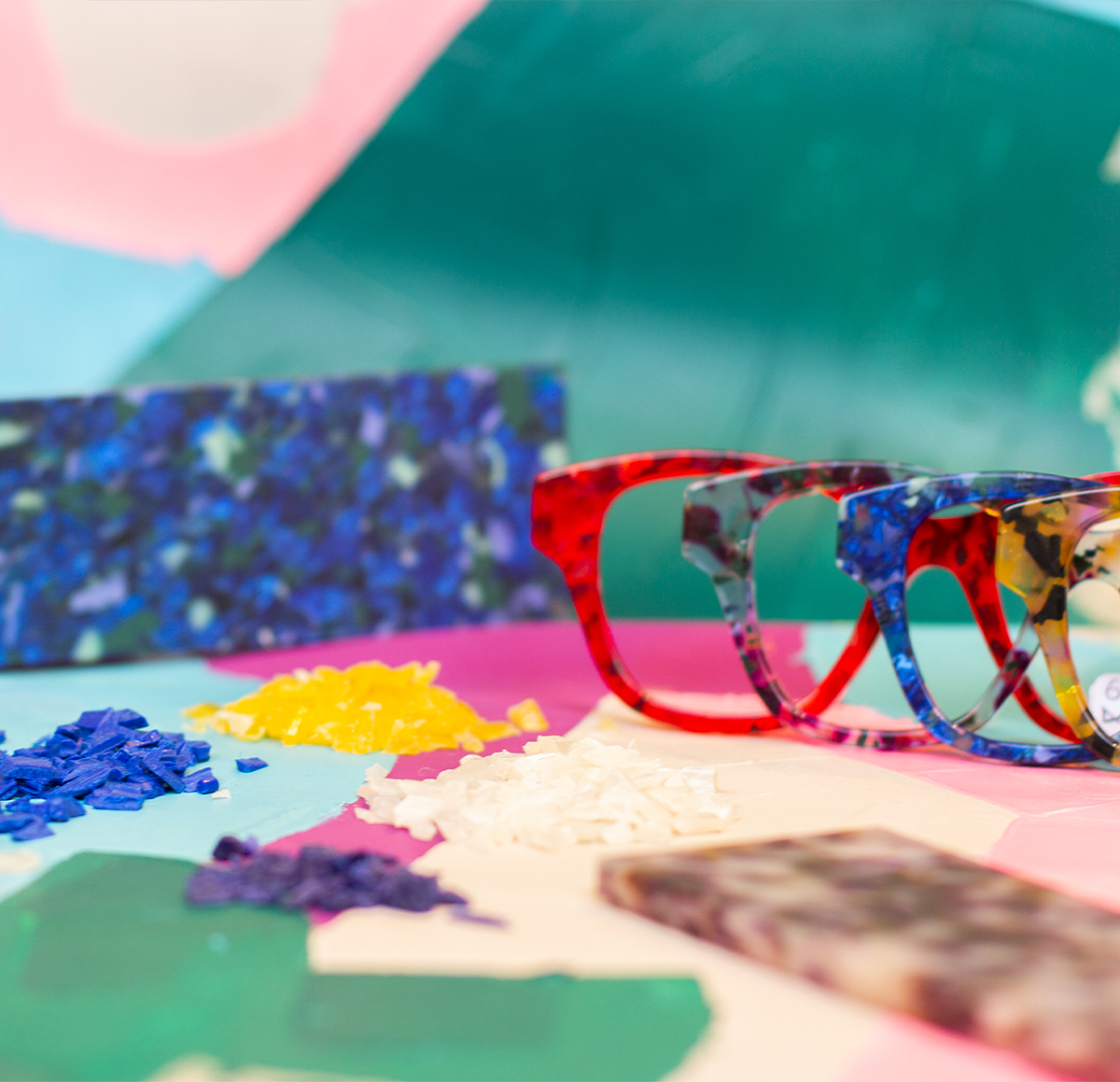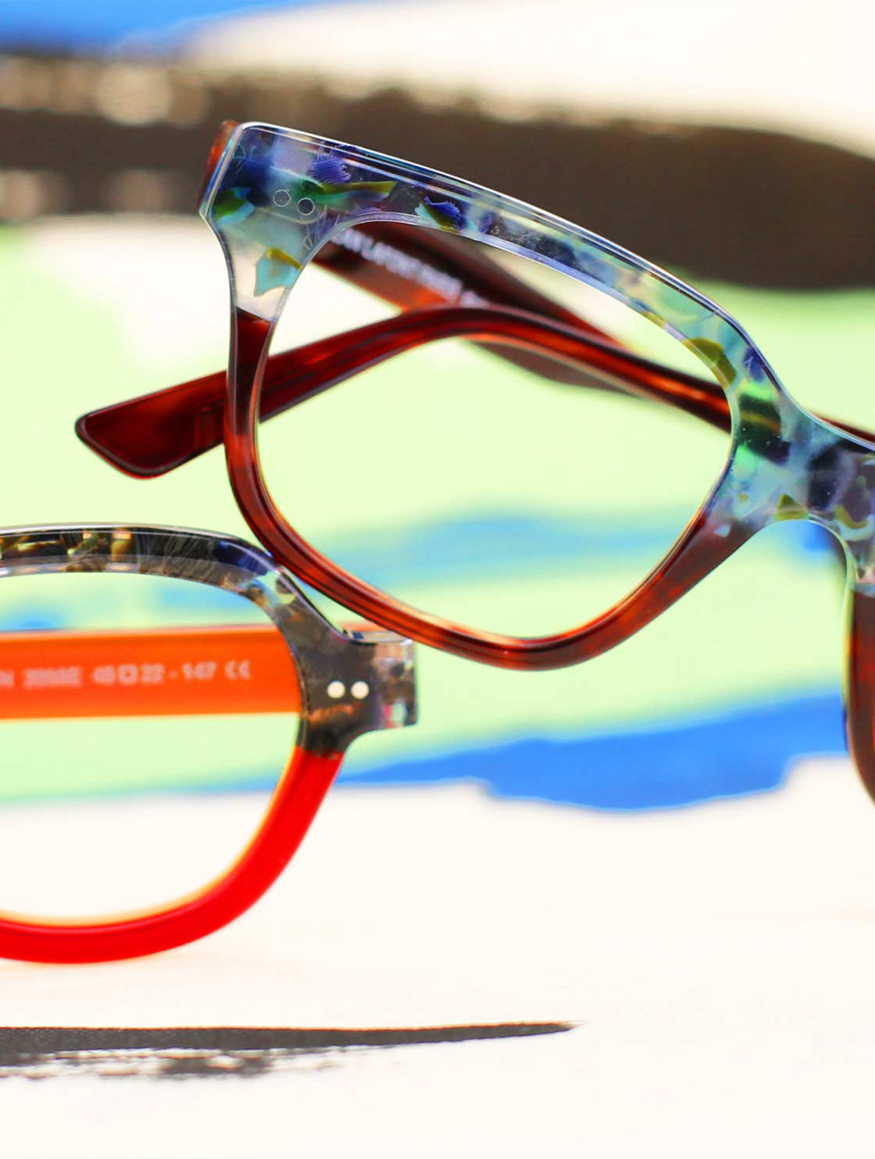 Creative upcycling, an exclusive concept developed by Thomas Lafont, combines eyewear expertise, eco-design and creativity. This technique used to craft the frame combines both recycled acetate with bio-acetate. The two materials undergo a thermofusion process that yields distinct, bright results.
Using this technique Thomas artistically innovated three new color offerings for the Limited-Edition INOUIE frame.

LAFONTAINE 3171E

LESSON 2056E

LAFONTAINE 6114E
LESSON 5177E
Eco-responsible vocabulary
Eco-responsible
An approach that consists of integrating measures and behaviors to limit an environmental impact and ecological footprint.
Recycling
Process of collecting and processing materials that would otherwise be thrown away as trash and turning them into new products
Upcycling
Reuse in such a way as to create a product of higher quality or value than the original
Biosourced
Product made from renewable biological material
Biodegradable
Product that can be decomposed by biological organisms in a favorable environment
OUR COMMITMENTS
Lafont has adopted a global approach, to reduce the impact of our activity on the planet.
Zero Waste Objective
---
Repurposing
---
Collecting frames from returns for stock, recycling or donation.
Donation
---
Charity donations to organizations committed to improving the quality of vision throughout the world.
Recycling
---
Creating a specific recycling channel for metal and acetate frames along with demo lenses.
Sustainable and Durable Products
---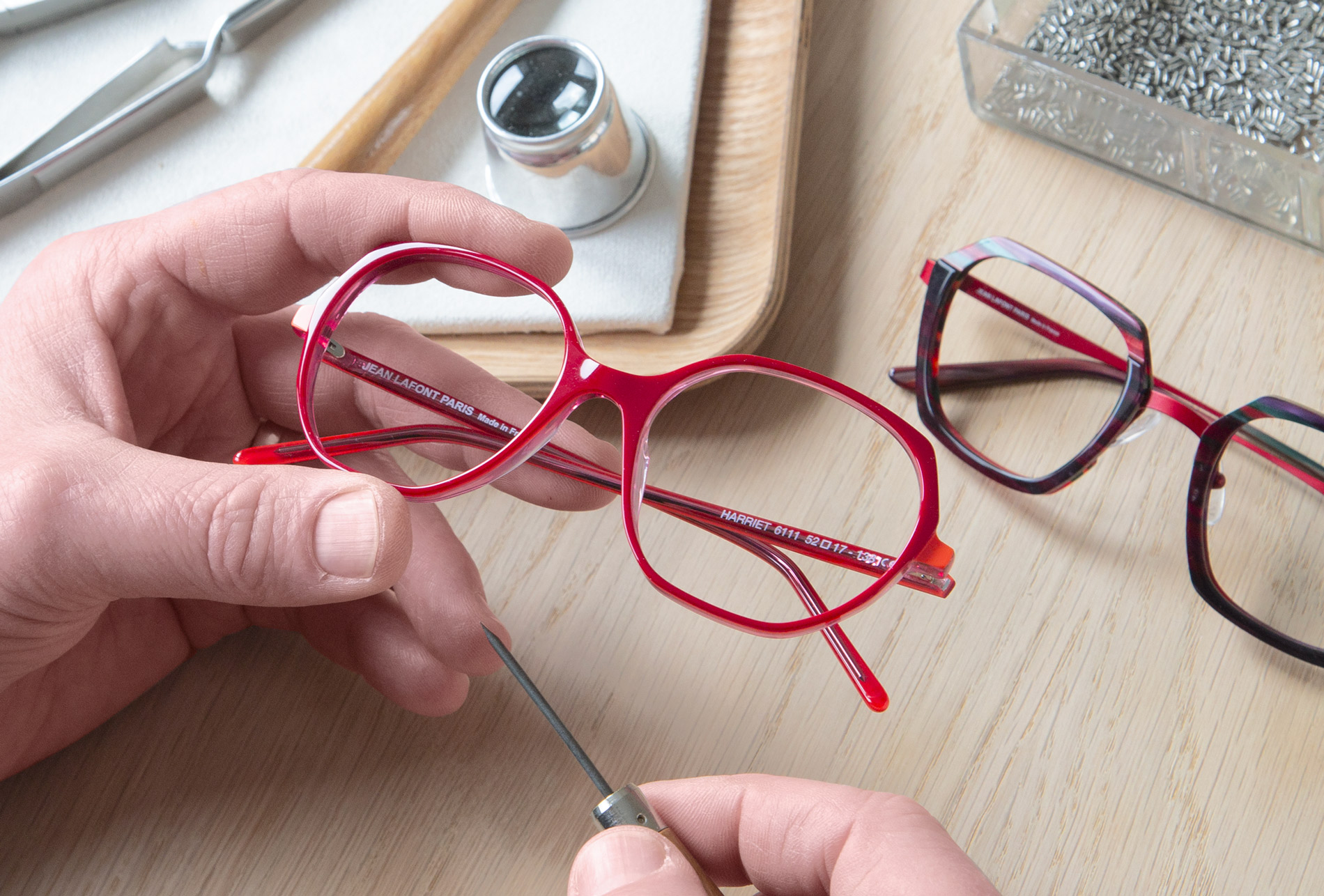 Lafont frames are made to be an integral part of your daily life. Design expertise combined with high quality raw materials ensure Lafont frames are a lasting luxury good. Lafont offers spare parts for each model, thus extending the life of its heirloom frames.
A committed manufacturer
---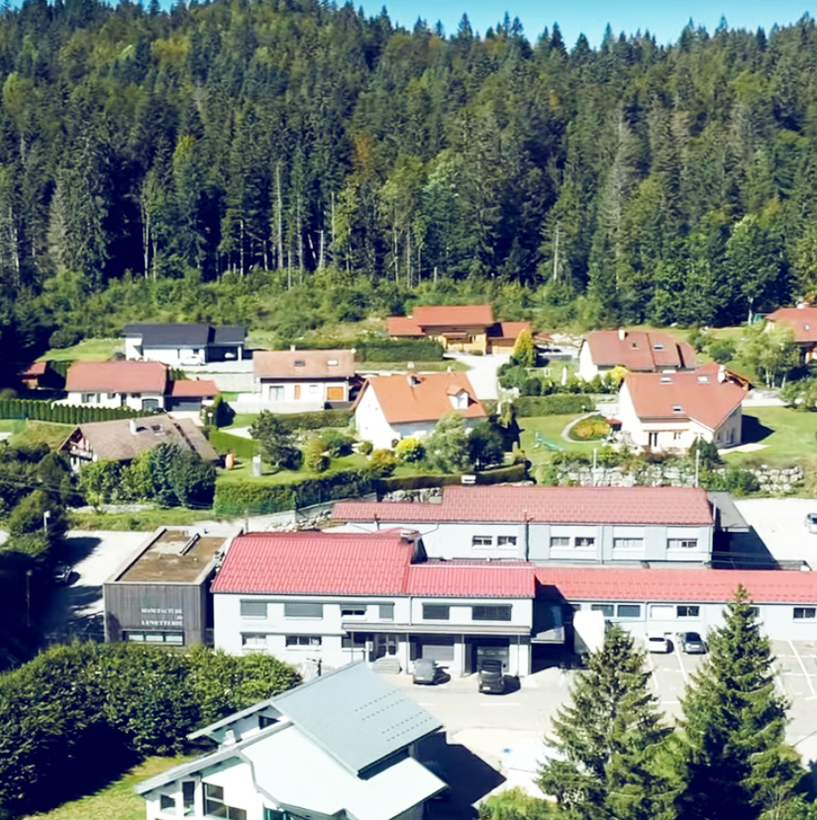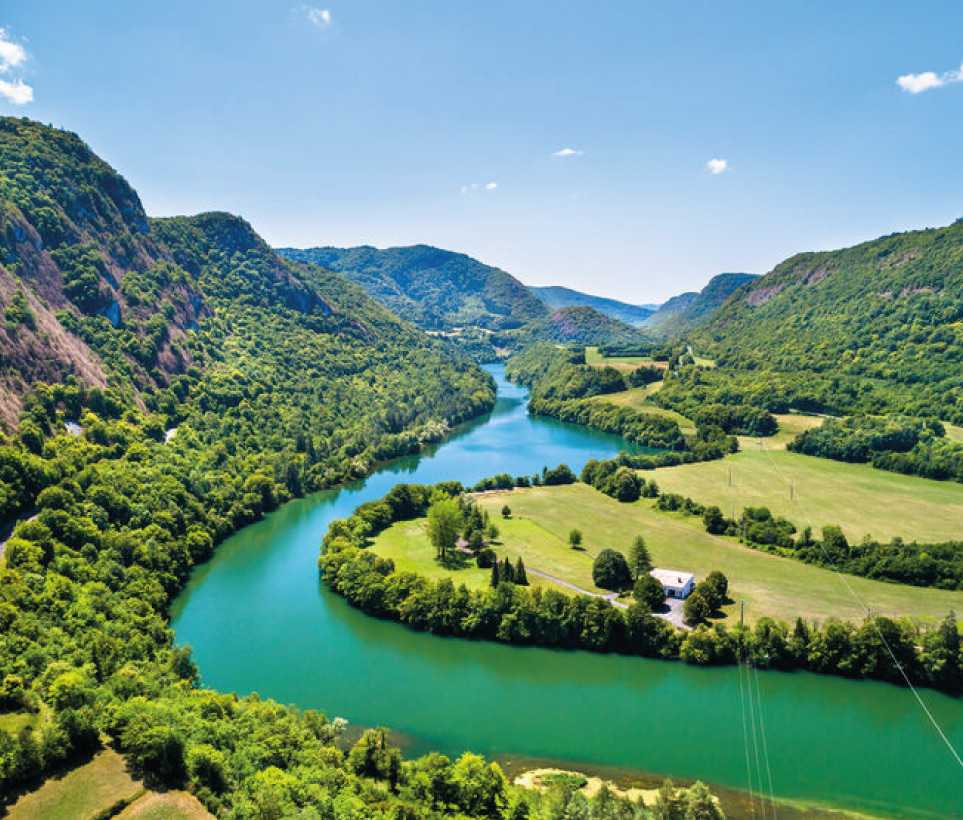 Located in the heart of the Jura natural park, Thierry Manufacturing understands the importance of protecting the natural environment.
Actions have been put into place to protect this unique environment:
The entire facility is heated from the energy generated from machines running in the factory
Waste management with selective sorting within the facility
ISO 5001 certification (energy management system)
Daily Practices
---
100% recycled and recyclable cardboard boxes for packaging of Lafont frames
Use of recyclable and PEFC or FSC certified materials in our communication tools
Worldwide Company Recycling policy